Tasting notes
Harvest selected during the second half of September and the first days of October.
Fermentation takes place in stainless steel tanks with a controlled temperature.
Consumption temperature 16-18ºC.
Colour: We can find an cherry red with tile reflections, deep and bright.
Aroma: The red fruits begins to predominate and evolves towards menthol, spicy and roasted notes (cocoa, lard)., ending with a slight mineral aroma characteristic of this vineyard by the sea.
Taste: It is presented as a silky, voluminous wine, acid but refreshing. Predominates compote fruit and mineral spicy notes. It has a long ending.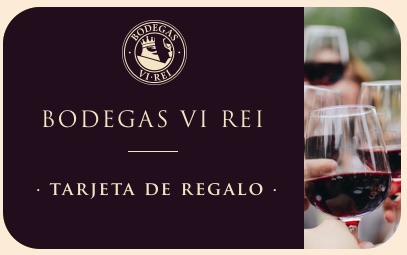 The cards are used for discounts
at all events
BODEGAS VI REI
online shopping and in the winery store.