Tasting Notes
Harvest selected at the end of Auguts, when the grape is in its optimum state of maduration.
Fermentation takes place in stainless steel tanks with a controlled temperature and aging in French and American oak barrels.
Consumption temperature 14-16ºC.
Colour: It is presented as a clean wine, with a cherry red colour with violet reflections.
Aroma: On the nose there are notes of fruit (raisins, pillory, prune, strawberry, raspberry and blackberry) and flowes (iris flower, violet and carnation).
Taste: A silky wine with well-integrated acidity, a moderate astringency from the tannins and a mineral touch of the different salts of the terrior. A long, persistent and very pleasant ending on the palate.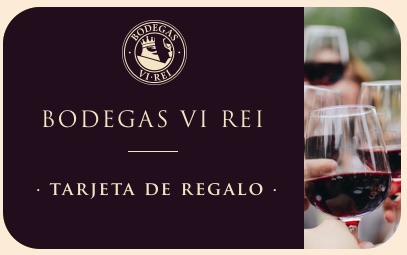 The cards are used for discounts
at all events
BODEGAS VI REI
online shopping and in the winery store.