Taste notes
A selected grape harvest that took place at the the end of the month of August when the grape is at it's perfect stage of ripeness.
Fermentation took place in stainless steel tanks at controlled temperature.
Consumption temperature 8-10ºC.
Colour: To the eye the Malvasía wine has a pale lemon colour, with some greenish reflection. Clean and bright.
Aroma: The Malvasía variety shows aromas of white flowers, such as almond or orange blossom. It also presents light fruity notes like peach, pear and ripe apples, as well as compote fruit aromas.
Taste: A complex wine with well equilibrated acidity. Slightly bitter aftertaste with tones of saline tones, which are caused duo to the proximity of our winery to the Mediterranean Sea.
Pairing: The Malvasía white wine is perfect for pairing with meals such as pasta, rice or fish, and even with light meat. Highly recommended for starters or desserts.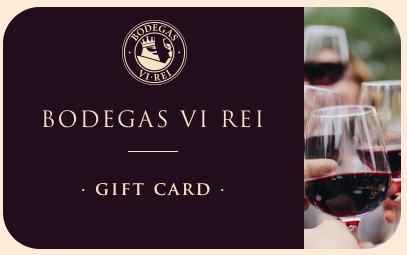 The cards are used for discounts
at all events
BODEGAS VI REI
online shopping and in the winery store.