Tasting notes
A selected grape harvest which took place towards the end of the month of September.
The wine is fermented in stainless steel tanks at a controlled temperature.
Consumption temperature 14-16ºC.
Colour: A shiny cherry red colour.
Aroma: Predominant taste of macerated plum such as Kirsch, Pepper, clove and smoked with a slightly mineral finish which is characteristic of our vineyard due to the proximity to the sea.
Taste: A smooth silky wine with body, pungent but a refreshing acidity with a long finish remaining in the palette.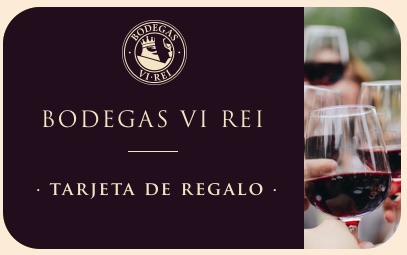 The cards are used for discounts
at all events
BODEGAS VI REI
online shopping and in the winery store.