VI REI SAUVIGNONG BLANC FERMENTED IN OAK BARRELS
Sauvignon Blanc It was 2 months in American oak barrels. All our barrels are new.
Consumption temperature: 8º-10ºC.
Tasting notes
Sight: Sauvignon Blanc wine has a lemon yellow color, with clean and bright golden reflections.
Nose: Aromas after honey, pineapple, raisings, melon, passion fruits, but also aromas after white flowers.
Mouth: Sauvignon Blanc presents a slight acidity lending the wine a great personality that highlights all its aromatic power on the palate. In its retronasal, it presents aromas after tropical fruits and even, certain sweetness.
Food pairing: It is perfect for hot summer days when you can enjoy it with an aperitif. Also, with soft meals or dinners which include pasta or rice. But even, with fish and light meals.
LIMIT EDITION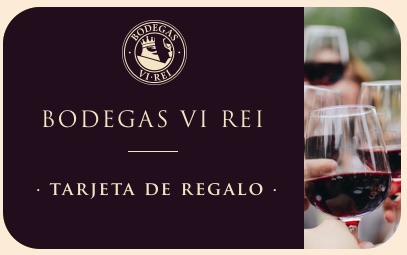 The cards are used for discounts
at all events
BODEGAS VI REI
online shopping and in the winery store.