Harvest selected at the end of August, when the grape is in its perfect state of maduration.
Fermentation takes place in stainless steel tanks at controlled temperature.
Small aging on lees before bottling.
Consumption temperature 8-10ºC.
Tasting notes
Colour: A clear and clean straw colour.
Aroma: A very aromatic wine with primary fruity aromas (banana, raisins, plum and figs) and floral (apple and carnation flower). It has secundary lactic aromas (yeast and fresh-cheese). Due to the proximity to the sea, the wine shows a fantastic minerality.
Taste: As the wine touches the palate it gives freshness, it has a well integrated acidity ad has a long finish with a retro-olfaction where stone-fruits predominate.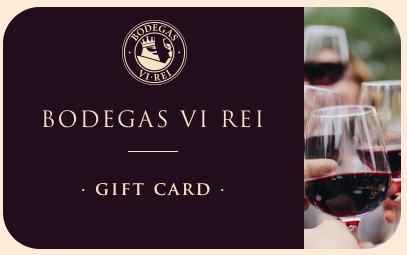 The cards are used for discounts
at all events
BODEGAS VI REI
online shopping and in the winery store.