Tasting Notes
Colour
The wine shows different tones of a ruby red colour and it is shiny, clear and clear.
Smell
The aromas remind us of spices and minerals, with a subtle background of red berries like strawberry and raspberry. It is a very elegant and aromatic wine.
Taste
On the palate we perceive a spicy touch of clove, sweet note like caramel and cocoa. It has a long, soft lactic and mineral finish.
Suggestions
The wine can be served with pasta dishes, white fish or Paella. The wine should be consumed at a temperature between 15 and 18 degrees.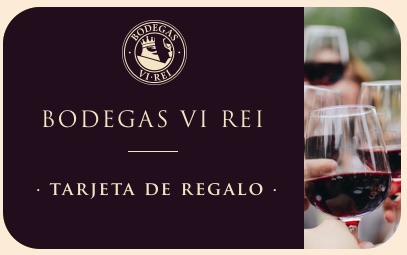 The cards are used for discounts
at all events
BODEGAS VI REI
online shopping and in the winery store.