Tasting Notes
The grapes from this wine come from selected wine rows and were picked during the month of September.
Fermentation: took place in stainless steel tanks at controlled temperature.
Colour
This wine has a pale red colour with orange reflections.
Aroma
A very aromatic wine with primary fruity aromas (strawberry, red berries, blackberry and fig) and floral primary aromas (rose and almond flowers).It has lactic secondary aromas (yeast). Due to the proximity to the sea, the wine shows a fantastic minerality.
Taste
In the palate, it is a well-balanced fresh wine. It has a long finish with retro-olfaction where mature strawberries, raspberries and a mineral touch can be perceived.Suggestions
The wine is recommended with rice dishes, seafood and fish.
The serving temperature is 10-12 ° C.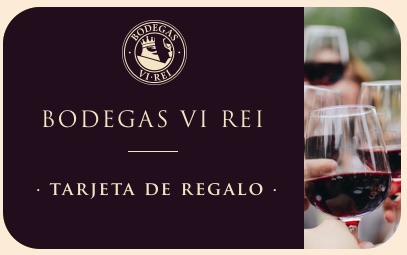 The cards are used for discounts
at all events
BODEGAS VI REI
online shopping and in the winery store.