Tasting Notes
Vintage selected first fifteen days of September.
Fermentation takes part in Stainless Steel tanks at a controlled temperature (16-19 ºC)
Consumption temperature 10-12 ºC.
Colour: Intense raspberry pink color, clean and bright.
Aroma: A very aromatic wine with fruity aromas (dried fig, strawberry. It has secondary aromas such as green apricot, lily flower… All this is accompanied by a mineral background, characteristic of our vineyards located next to the sea.
Taste: We can find a fresh wine with a balanced acidity. It is a sweet wine in the post-taste and in the retro nasal part, red fruits are predominant.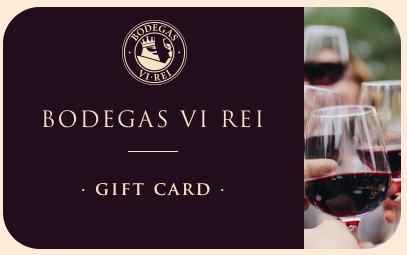 The cards are used for discounts
at all events
BODEGAS VI REI
online shopping and in the winery store.